Awards and Accolades

Thank You for Helping Us Achieve Coveted Distinctions from Mercedes-Benz, CarGurus, CarFax, Dealer Rater, and Better Business Bureau
No one achieves great things alone, and we are nothing without our amazing customers.  We are so proud and honored to serve the greater Kansas City community every day by offering the timeless luxury and everlasting style of Mercedes-Benz vehicles in an honest and values-driven way. We are hardly able to consider it "going to work" when it involves assisting our friends, family members, and neighbors find vehicles in which they can take a great deal of pride and enjoyment like the ones offered by Mercedes-Benz.
Our level of commitment and service has been recognized not only by Mercedes-Benz based on our level of success but also a number of organizations where our level of success is measured by the satisfaction of our customers.  We have been awarded the "Best of the Best" Silver Laurel Award from Mercedes-Benz twice as well as "Top Dealer" distinctions with CarGurus, CarFax, Dealer Rater and Distinguished Honors from the Better Business Bureau.  The fact that most of our awards are recognition of happy and satisfied customers fills us with humility and gratitude.
The level of service we provide here at Mercedes-Benz of Kansas City has led to our ranking as Mercedes-Benz Financial Services Partner of the Year in 2018, 2019, and 2020 showing that our customers not only appreciate our service protocols but trust us with their vehicle financing.
We also rank as the number one volume certified pre-owned dealer and overall Mercedes Benz pre-owned dealer for Market 13 of the western region which is comprised of 12 dealerships. That level of trust from our customers isn't taken lightly and we look forward to serving their vehicle buying needs for years to come.

Driver Satisfaction:
The Heart of Everything We Do
At Mercedes-Benz of Kansas City, we're always looking for ways to make our driver experience better. This past year, this meant implementing changes to our demo and delivery process and reinvigorating our waiting areas to let drivers experience Mercedes-Benz luxury from the moment they set foot through our doors.
We'd love to live in a world where this commitment to driver satisfaction and enjoyment is universal.
For us at Mercedes-Benz of Kansas City to receive these awards, shows that the best path forward is the path of honesty and prioritizing the people in your community.
The Mercedes-Benz Best-of-the-Best Silver Laurel award is given to dealerships who exemplify the following qualities.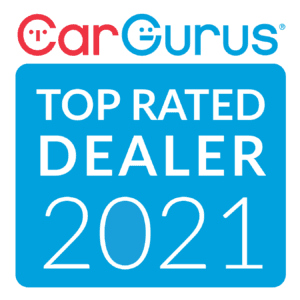 Excellent driver satisfaction
High quantity of new vehicle sales
Leadership that goes above and beyond
Exceptional service department record
The CarGurus. CarFax and Dealer Rater Top-Rated Dealer Awards are given to dealers that rate a minimum of 4.5 out of 5 stars on the reputable automotive dealership reviews platforms.
At Mercedes-Benz of Kansas City, we're proud to be recognized for the values that come naturally to our sales, service, financing and leadership staff. Most of all, we're thankful to you for helping us achieve these monumental marks of distinction and helping to prove that honesty and care are the best policies.
We've gotten here by listening to people. If you have any questions, please click the button below to reach out to us!